Maintain File Security during Compliance Scanning Cloud Advocate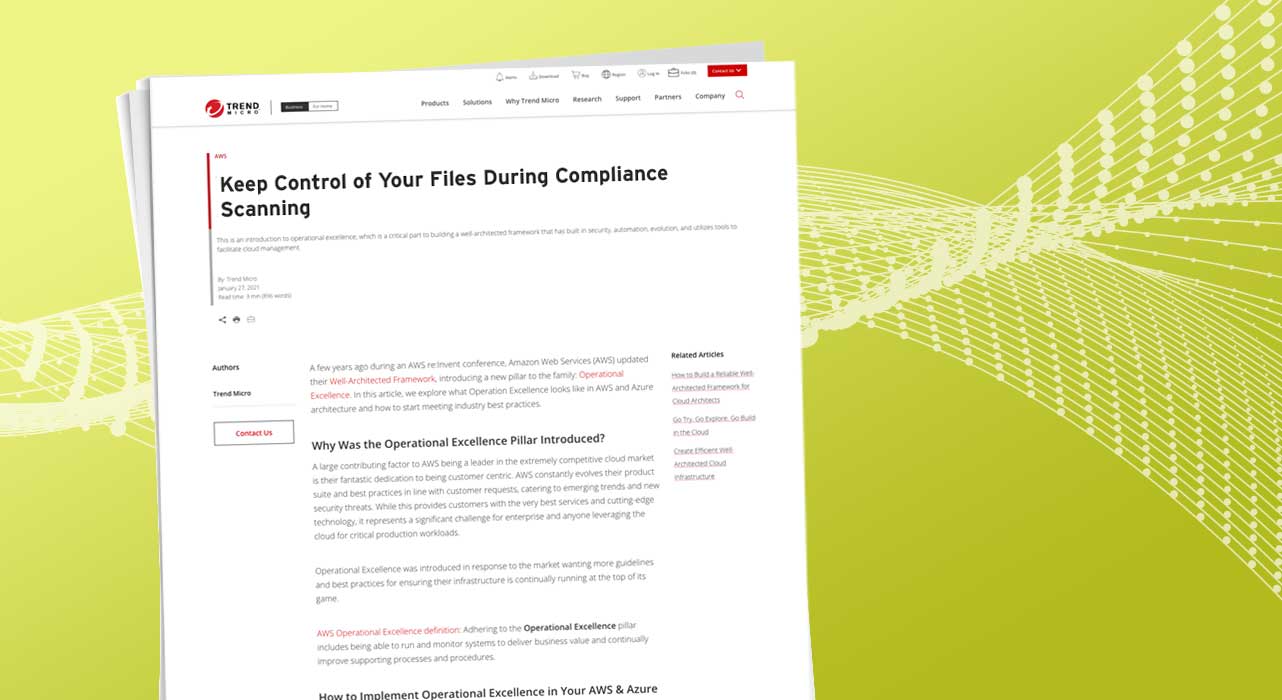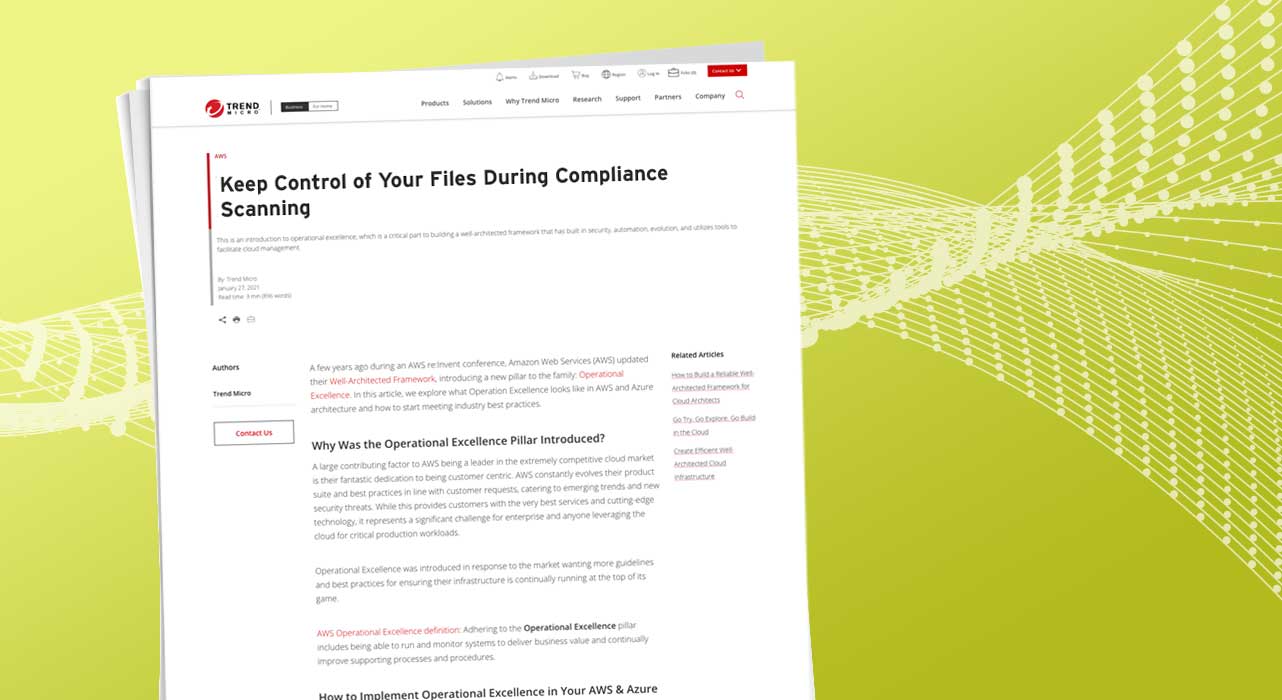 File security is important, and organizations need applications that can protect a wide range of file types and vast amounts and formats of data they are receiving at an increasing rate.
Their files might range from videos (such as .mp4 and .avi files) to images (such as .jpg and .tif files) to documents and scripts (such as HTML files for the web, word processor files, and plain text files). They might also have geospatial files and files for quantitative data (for example, .csv files for delimited text and .xsl files for data in XML format). Security and compliance of all this data and the infrastructure that houses it are vital.
So how can businesses scan and validate their data without compromising security and compliance? In this article we look at how developers can quickly and easily integrate Trend Micro Cloud One – File Storage Security into their build processes to meet the organization's need for scanning cloud storage services and protecting downstream workflows from risk.
Background on Major Platforms with File Compliance Scan Requirements
Many applications born in cloud infrastructure such as Amazon Web Services (AWS) are built to ingest, secure, and process files in large quantities. Organizations spend a lot of time securing and verifying compliance requirements of these applications. A common compliance workflow involves moving data from Amazon Simple Storage Service (Amazon S3) buckets for compliance scanning.
Developers are now tasked with meeting shifting business needs by ensuring that their applications will keep files and data safe while meeting compliance. To mitigate any issues of files gone awry, File Storage Security can scan and remediate malicious files at the source in near real time. This keeps data in the appropriate AWS account, as File Storage Security scans files alongside your application. You can also quarantine those files within another location in that account but away from your application. All in all, using File Storage Security helps to automate compliance scanning and maintain data sovereignty with security designed for your Amazon S3 buckets. Think of it as two birds, one stone (but less gruesome).
Demo of File Compliance Scan Requirements and Security
For this demo, we will be using the free trial of File Storage Security. To start, create a free trial account. After creating your account, you'll see the Trend Micro Cloud One dashboard, offering several solutions. File Storage Security is just one of seven solutions that make up Trend Micro Cloud One, a SaaS-based platform that simplifies your security strategy by providing enhanced cloud security across your entire infrastructure.
Read More HERE