FTC fines YouTube, but do fines really encourage change? | TECH(feed)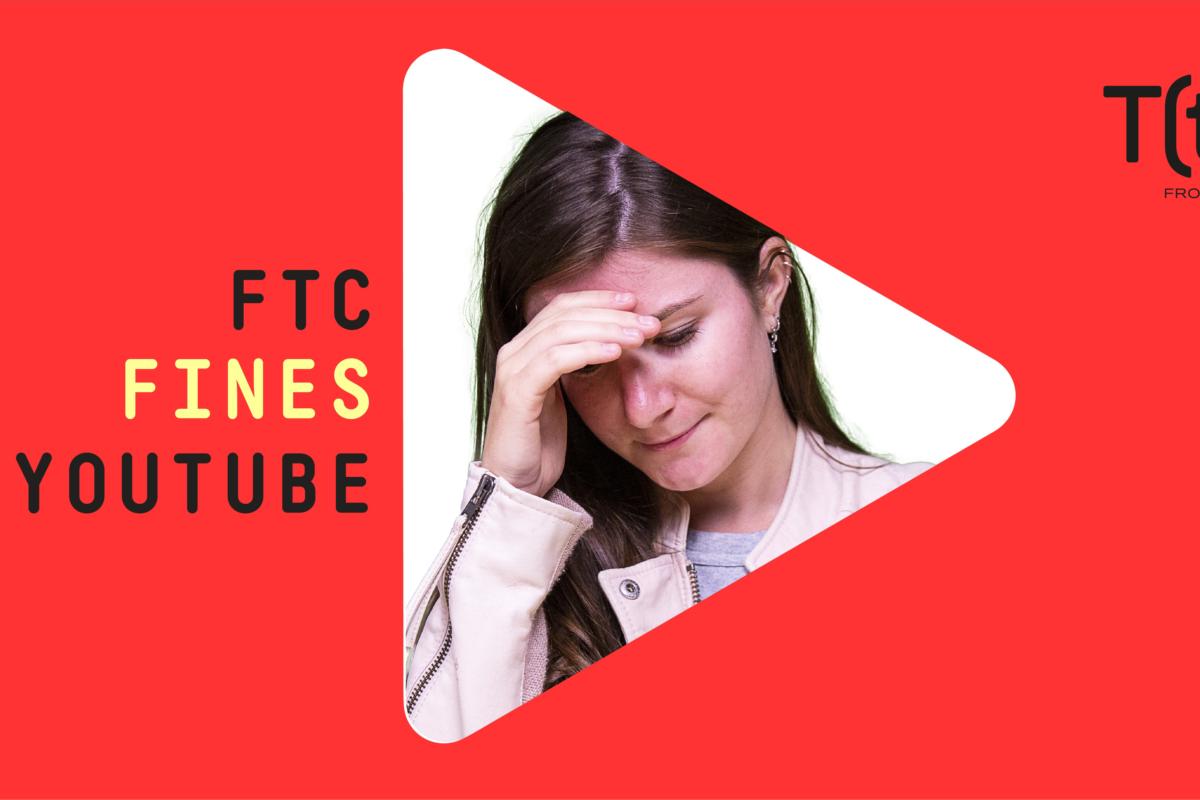 THE F-T-C SLAPPED YET ANOTHER TECH GIANT WITH A RECORD-BREAKING FINE. BUT ARE FINES REALLY THE SOLUTION TO FIXING BIG TECH'S PRIVACY PROBLEMS? STICK AROUND.
THE FEDERAL TRADE COMMISSION HERE IN THE UNITED STATES JUST ISSUED A 170 MILLION DOLLAR FINE TO GOOGLE FOR FAILURE TO PROTECT CHILDREN'S PRIVACY ON YOUTUBE. AND IN ADDITION TO PAYING THE FINE, GOOGLE HAS AGREED TO A FEW RULES TO BETTER PROTECT THE PRIVACY OF CHILDREN. THE F-T-C SAID YOUTUBE COLLECTED DATA ABOUT CHILDREN UNDER THE AGE OF 13 WITHOUT THEIR PARENTS' CONSENT. AND THEN YOUTUBE USED THAT DATA TO SELL TARGETED ADS TO KIDS.
170 MILLION DOLLARS MAY SEEM LIKE A LOT OF MONEY, BUT FOR A COMPANY LIKE GOOGLE, WHICH EARNED 38 POINT 9 BILLION DOLLARS IN REVENUE IN QUARTER 2, SOME CRITICS SEE IT AS A SLAP ON THE WRIST. THE F-T-C RECEIVED SIMILAR FEEDBACK WHEN IT ISSUED A 5 BILLION FINE TO FACEBOOK A FEW MONTHS AGO. SO THAT'S MY QUESTION: IS A FINE REALLY AN EFFECTIVE WAY TO PUNISH BIG TECH?
OBVIOUSLY, THE QUESTION DEPENDS ON WHO YOU ASK. AND IN A PERFECT WORLD, COMPANIES WOULD FOLLOW THE RULES AND NOT SELL OUR DATA WITHOUT OUR KNOWLEDGE OR CONSENT. BUT WE DON'T LIVE IN THAT WORLD. SO ON ONE HAND, THREAT OF A FINE CAN MAYBE CONVINCE TECH COMPANIES TO ACT FAIRLY AND SECURELY WHEN IT COMES TO ITS USERS DATA AND INFORMATION. AND THAT'S SORT OF THE F-T-C'S POSITION. ONE OF THE COMMISSIONERS WHO RULED IN FAVOR OF THE YOUTUBE FINE SAID IT SENDS A STRONG MESSAGE TO OTHER CHILDREN'S CONTENT PROVIDERS TO FOLLOW THE RULES. BUT ON THE OTHER HAND, WHEN FINES BARELY MAKE A DENT IN QUARTERLY REVENUES, CRITICS SAY THE F-T-C'S PENALTIES DON'T GO FAR ENOUGH.
THE U-S ISN'T THE ONLY COUNTRY FINING TECH COMPANIES. THE EUROPEAN UNION HAS ISSUED A NUMBER OF FINES AND ENFORCED REGULATIONS AS A RESULT OF G-D-P-R. AND OTHER COUNTRIES ACROSS THE GLOBE ARE ENGAGING IN SIMILAR PRACTICES. STILL, IN THE WAKE OF ALL OF THESE FINES, I HAVE SOME QUESTIONS. ENCOURAGING BETTER SECURITY PRACTICES IS ALMOST DEFINITELY A GOOD THING, AT LEAST FOR USERS, BUT DO FINES GO FAR ENOUGH? HOW CAN BIG TECH COMPANIES MAKE USERS FEEL AS THOUGH THEIR DATA IS SAFE? AND HOW MUCH GOVERNMENT OVERSIGHT IS NEEDED IN THESE SITUATIONS? I'M GOING TO BE CHATTING WITH ONE OF CSO'S REPORTERS ABOUT THESE QUESTIONS DURING A TECH TALK THIS WEEK. BUT IN THE MEANTIME, I WANT TO HEAR FROM YOU. LET ME KNOW IN THE COMMENTS HOW YOU FEEL ABOUT GOVERNMENTS FINING BIG TECH–IS IT TOO MUCH? NOT ENOUGH? OR IS IT JUST RIGHT?
THANKS FOR WATCHING THIS EPISODE OF TECH FEED. IF YOU LIKED THIS VIDEO BE SURE TO GIVE IT A THUMBS UP AND SUBSCRIBE TO OUR CHANNEL. FOR MORE ON THIS, CHECK OUT OUR UPCOMING TECH TALK ABOUT CALIFORNIA'S PUSH FOR BETTER PRIVACY LAWS. AND WE'LL SEE YOU NEXT TIME.
READ MORE HERE