Forget Snow Day: Baltimore's 115,000+ public school kids get Ransomware Day, must check Win PCs for infection
Students in Baltimore, Maryland, were on Sunday warned against connecting their Windows PCs to the county's public school IT system after it was hit by ransomware.
Baltimore County Public Schools (BCPS) has revealed few details about the malware infection, and only confirmed it was a "victim of a [ransomware] attack that caused systemic interruption to network information systems."
The file-scrambling nasty – understood to be Ryuk – struck on Wednesday, taking systems offline just before the Thanksgiving break. As a result, more than 115,000 kids were cut off from their classes, being held over the internet due to the coronavirus pandemic, and are not expected to resume their virtual lessons until Wednesday this week.
"We appreciate your patience and understanding as we work through the ransomware cyber-attack crisis," said Superintendent Darryl Williams in a brief statement. A spokesperson for the US schools was not available for further comment.
In a series of updates on its website, BCPS said: "We are planning to resume virtual instruction for all students on Wednesday, December 2, 2020." Over the weekend, it warned:
The latest instruction for staff and students is to follow these steps to determine whether or not their county-issued Windows PCs were infected by the malware, and if so, go into a designated high school to pick up a replacement machine.
Williams said in a press conference the county was working with the cops and Feds to investigate the attack. "The FBI takes all cyber-crime seriously and is aware of the cyber-attack at Baltimore County Schools today," the federal agency added in a statement. "Per our usual policy, the FBI does not confirm or deny the existence of investigations."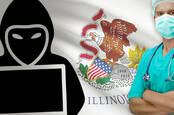 Fresh virus misery for Illinois: Public health agency taken down by… web ransomware. Great timing, scumbags
One teacher told WBAL his computer froze when he was working at home, and that some of his files have been corrupted. The ransomware has hit the county at a difficult time when schools have repeatedly closed and reopened amid the coronavirus pandemic.
"These people who would infect school systems with ransomware, especially in a time of COVID, when school systems and teachers are under enough pressure as it is, should really have their own level of hell devoted to them," he said.
Baltimore has a less-than-stellar reputation when it comes to ransomware. In 2018 the city was hit by an infestation that crippled emergency services, and it got hit again last year. You'd have think they'd have learned something. ®
READ MORE HERE