Samsung supremo Lee Jae-yong indicted for fraud over role in 2015 merger deal that made him heir apparent
South Korea has indicted Samsung Group vice chairman Lee Jae-yong over his role in a 2015 merger that made him heir apparent to the multinational's empire.
Samsung and Lee have denied the charges, which include alleged breaches of the country's Capital Markets Act and External Audit Act.
The transaction in question saw Samsung's parent company, Samsung C&T, merged with an entity named Cheil Industries for $8bn. Lee owned 23 per cent of Cheil, which owned 46 per cent of Samsung Biologics. But Lee owned none of Samsung C&T.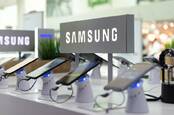 Dad to kids: I've decided you don't get to take over the family business. Kids to Dad: Who wants to run Samsung anyway?
South Korean prosecutors have for some time been probing whether a change of accounting procedures at Samsung Biologics inflated the value of Cheil Industries and therefore saw Samsung C&T pay too much for the company.
Of the indictment, Lee Bok-hyun, senior prosecutor at the Seoul Central District Prosecutors' Office, reportedly said: "We took into account the gravity of the issue, which disturbed the order of the capital market."
The case has bubbled along for years with the Seoul District Prosecutors warning of imminent action. Today it acted, saying in a statement that it will indict Lee, alleging that the transactions were plainly designed to position him as heir apparent of Samsung and to do so at the lowest possible cost. That plan, it is claimed, was a dud deal for shareholders who might have done better with another.
Lee remains at liberty – which he'll appreciate as in 2017 he was sentenced to a year inside on a bribery charge – and it's unclear when a trial will take place.
But Samsung has clearly had enough of dynastic strife. In May Lee announced that he would not pass control of the chaebol to his children. ®
READ MORE HERE