Privacy, security fears about ID cards? UK.gov's digital bod has one simple solution: 'Get over it'
Digital minister Margot James reckons Brits need to "get over" their concerns about privacy and cyber security and let the government assign them with ID cards.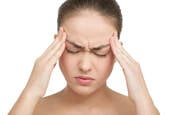 Think tank calls for post-Brexit national ID cards: The kids have phones so what's the difference?
The UK has historically railed against the idea of national identity cards, and previous attempts have failed over concerns about state surveillance and the creation of mass biometric databases.
But James has apparently pooh-poohed these concerns, brushing them aside in an interview with The Telegraph by saying people should "get over" privacy and security concerns associated with ID cards.
"I think there are advantages of a universally acclaimed digital ID system which nowhere in the world has yet," she is reported to have said. "There is a great prize to be won once the technology and the public's confidence are reconciled."
She touted the government's role in the development of digital identities – but pointed to work on Verify (of all things) in an apparent bid to demonstrate UK.gov's expertise.
For those in need of a reminder, that's one of the albatrosses around the Government Digital Service's neck. The digital identity system, launched in 2011, has been struggling with low user take-up and internal Whitehall battles for years.
In July, a government watchdog downgraded its chances of success and in October the government opted to cut public support for the system, offering it up to the private sector.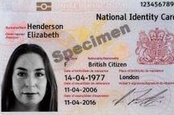 UK.gov's love affair with ID cards: Curse or farce?
James isn't the only member of the UK's leading party with their sights on national identity. In September, Amber Rudd – now secretary of state at Verify's beleaguered Department for Work and Pensions – called for a state-backed system based on NHS numbers.
At the time, she also shrugged off the public's possible concerns, arguing that people were perfectly happy handing over their data to tech giants, so they should give it to the government.
However, the government has yet to make any concrete policy proposals about a national ID system – and it can be sure critics won't dismiss concerns about security and surveillance as easily as its ministers have. ®
Sponsored: Five steps to dealing with the insider threat
READ MORE HERE