Microsoft CISO Shares Remote Work Obstacles & Lessons Learned
Organizations around the world were forced to shut down their offices and send employees to work from home as COVID-19 quickly spread. For Microsoft and its 166,000 employees, this decision fell to CISO Bret Arsenault and experts on the business continuity and resilience team.
Microsoft had done pandemic planning in the past, Arsenault tells Dark Reading, but "every plan is interesting when it actually meets the reality of the situation." Less than 20% of Microsoft's workforce was remote before COVID-19. During the pandemic, he says, that number jumped to 97%.
The switch to remote work led most IT leaders to navigate new security challenges, some of which have persisted as organizations consider long-term
remote work strategies. Of course, these obstacles vary across businesses, and a key challenge for Microsoft was ensuring employees were secure and productive so other businesses could continue to operate as usual.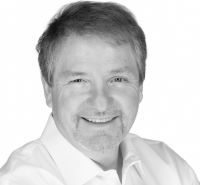 "I think one of the big things for us [was] to have the humility to understand that as an organization, we weren't impacted the same way as the service industry or the transportation industry, and we had responsibilities to keep things going so businesses could keep running," Arsenault says. "But we also had responsibilities to our people."
The decision to send most of Microsoft's employees home within the span of 48 hours led him and the team to think about how they could better understand how employees were working. In some ways, the company had the required systems in place; in others, it executed changes.
One of these adjustments involved a system that used telemetry to give a better sense of what employees' remote experience was like. Arsenault says this was an expansion of the same system it used to evaluate the broad shift to using multifactor authentication (MFA) across the company and better understanding how that adjustment affected security and productivity.
"We expanded that to things we didn't do before, like looking at daily VPN usage and looking at Teams calls … how many Teams calls are happening, how many were done in meetings, how many were done as two-party calls," which he calls the "equivalent of the hallway conversation that didn't happen."
Microsoft looked at this data to learn how remote work was playing out across geographies, by work function, for individual contributors and managers. Were people working longer hours? Were they taking the time off they needed? A group of 5,000 interns virtually arrived last summer; all worked remotely. This data aided the process of handling the logistics of this and ensuring interns were productive and had a good experience without being on campus.
Zero Trust: "Progress Over Perfection"
This telemetry is one part of the process Microsoft started five years ago to implement a zero-trust strategy. A growing topic in security today, zero trust refers to an environment in which every network segment, application, and data resource is its own perimeter that requires authentication. The idea is to limit the reach of attackers who make it through the external network perimeter by giving each resource its own.
"We assumed the corporate network wasn't the right boundary that we were going to think about as the most effective control plane – that identity and device health would be more important," says Arsenault of why the company got started with the process. While telemetry can help security practitioners with detection and response, during COVID-19 it also helped inform employees' experience.
For a company of Microsoft's size, zero trust is a big project because it requires applying the tech to hundreds of thousands of devices, many of which run macOS, iOS, Android and other operating systems.
"We're not a Windows-only shop," Arsenault continues. "I run hundreds of thousands of non-Windows endpoints. I run a massive amount of Linux. I think I run 31 different operating systems."
Further, he didn't want employees to use several different solutions for zero trust to work. He chose two – Windows Hello for Business and the Authenticator app for everything else – to aim for as consistent an experience as possible.
Organizations curious about zero trust, or that are starting the process themselves, may see its limitations come into play around legacy systems, says Arsenault, who calls legacy "the biggest issue" with zero trust. Microsoft has MFA installed on nearly all its systems, including for guests, he explains, but there are still places where people will get prompted for a password.
"You can … decide that you're going to think of legacy as a separate function, and you're going to take progress over perfection and say, 'OK, there are occasions where people will still have to enter passwords,'" he continues.
Some legacy systems won't be updated, but organizations can isolate those and accept they will have a different experience. Instead of waiting to solve that, work on the systems that can be updated.
Read More HERE