Indonesia accuses Google of abusing monopoly
Asia In Brief Indonesia's competition regulator, the Komisi Pengawas Persaingan Usaha (KPPU) has alleged that Google has violated local anti-monopoly laws by abusing its dominant position for the distribution of apps and its requirement that developers must use its payment systems.
The regulator last week announced a sixty-day investigation of Google, which holds 93 percent of Indonesia's app distribution platform market.
Google also stands accused of preventing rival in-app payment players from accessing the Play store, in contrast to its efforts to allow third-party players in other nations.
The KPPU expressed fears that Google's behavior stymies the growth of local businesses.
Indonesia is the world's fourth-most populous nation and sixteenth-largest economy by GDP – but the 136th-ranked nation for GDP per capita. The potential for Indonesia's 270 million plus citizens to increase their incomes makes it a nation all businesses see as a huge growth opportunity.
Google therefore has a lot to lose if it is found to have abused its monopoly.
– Simon Sharwood
Qualys CEO Thakar: APAC region can outpace global infosec prowess
Qualys CEO Sumedh Thakar believes the Asia Pacific [APAC] region can outpace the rest of the world in terms of improving cybersecurity prowess, thanks to lower technical debt.
The Register caught up with security vendor's CEO last week.
"Because a lot of the [APAC] systems are being built now with modern technology, there is an opportunity and awareness to be better in cybersecurity than if you have a lot of baggage from systems of record that you have to deal with," Thakar told The Reg
The 18-year Qualys veteran added that a focus on leveraging information technology from the region's corporations and governments creates "certain advancements" that aren't visible in the Western world.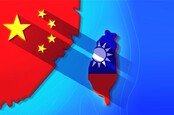 Taiwan chip magnate pledges cash for defense against China: 'I'm telling everyone to oppose the CCP'
"The way to compete with each other is to write more software and more IP deployment," said Thakar. "Interestingly, a similar thing is happening with a lot of government entities, especially here in Asia, where there is significant transformational use of IT for socio-economic improvement of people's lives."
He cited government-initiated digital identity technologies as boosting financial inclusion across the region.
When it comes to protecting those systems, Thakar said "I think overall the region is coming up in terms of that awareness and cyber."
As for the next ten years, he's an optimist about the IT world getting a clean slate of sorts to build secure systems.
"I think the great thing about the revolution that is going on right now with cloud and containers is that people have the opportunity now to read, write and redo their legacy systems and write new software leveraging newer methods, and concepts like DevOps and DevSecOps, which can actually improve the security of the systems from the get go," said Thakar.
He added that in the future, as companies digitally transform and leverage newer methods, security will be less of an afterthought, "built in right from the initial stages of software development."
Indian connectivity growth crawls ahead
Big Tech likes to talk about connecting the "next billion" users and nearly always mentions India as a source of millions of that billion.
But India's telecoms regulator last week posted telecoms subscription data for July 2022 that shows subscriber numbers crawling ahead.
Overall subscriber numbers grew from 1,172.96 million as of June 30 to 1,173.66 million as of July 31. Mobile connections rose by 649,307 to 1,148,029,858
While over half a million new subscribers signed up across India, that level of growth is a mere 0.06 percent increase.
Teledensity – the measure of how many phone lines per person – rose to 85. That equates to 11 percent – up almost two points over June's number.
Rural areas remain poorly served, with teledensity of 58.37 percent. India's cities now have 134 phone lines per 100 people – a figure that rose by five between June and July.
– Simon Sharwood
Singapore-based e-commerce site Shopee scales back in South America
Singapore-based e-commerce site Shopee is exiting Argentina and shutting down local operations in Chile, Colombia and Mexico, according to media reports last week.
Cross-border operations will continue in Chile, Columbia and Mexico.
Furthermore, parent company Sea Ltd's gaming unit, Garena, is set to issue layoffs to hundreds in Shanghai. Rumors are that layoffs will account for up to 15 percent of Shanghai employees. The workforce reduction may come as no surprise to many, given the subsidiary reported $1 billion in losses for the April to June quarter.
Reuters got wind of the news through an internal email that cited "macro uncertainty" and a need to focus resources on "core operations."
Sea had seen a boom in e-commerce and gaming business during the pandemic. But with pre-pandemic social behaviors returning, the pace of growth has slowed, and in the case of Garena, the slowdown has resulted in the cancellation of some games.
The company reportedly withdrew its e-commerce forecast for this year.
Google considering moving Pixel phone production to India
Google is reportedly soliciting bids for the assembly of its Pixel phone from manufacturers in India, as it looks to move operations out of China.
The inspiration for the move is the continual turmoil in manufacturing and supply chains caused by China's persistent COVID lockdowns, according to media reports. Geo-political tensions between China and the US are also said to play a role.
The solicited bids are for between a half million and million of the smartphones, or roughly 10 to 20 percent of the device's annual production.
Japan nixes its COVID tracing app
Japan is scheduled to retire its COVID contact-tracing app, announced the country's Digital Agency minister at a news conference last week.
Although the app, called COCOA, was infamously glitchy, its demise was attributed to such apps no longer being necessary to manage the pandemic.
Starting in late September, the app will reduce functionality to only notify people of contact with infected persons. Eventually at an unannounced date, the health ministry will instruct users to delete the app.
Billed as a savior to the pandemic, COVID tracing apps worldwide provided a mixed bag of results, but mostly ended up being less helpful than promised.
Toshiba Board offers tepid takeover update
The board of beleaguered Japanese tech giant Toshiba last week posted a letter [PDF] that updates shareholders on its plans for the company.
"Update" might be a kind description of the letter, which reveals the company's recently appointed board members "have conducted an intensive tour of Toshiba factories, R&D centers, and other Company sites since their appointment in June, and are also actively engaging with employees."
But the letter offers little to investors who hope the board has found a way to reform the company.
"Discussions with potential investors and sponsors are proceeding in a diligent, transparent and fair manner under an appropriate process," the letter states. "We will maintain such fair process for all those chosen to submit second bid proposals in order to ensure that the Company receives the best proposed strategic alternative from potential investors and sponsors, thereby aiming to maximize Toshiba's corporate value."
But the letter doesn't detail exactly who is bidding for Toshiba, or what they propose.
Toshiba last updated shareholders in July 2022. More than six weeks later, investors still have nothing specific to ponder.
– Simon Sharwood
China mobile prepares to quit New York Stock Exchange
China Mobile last week commenced a countdown to quit the New York Stock Exchange.
A regulatory filing revealed that the company intends to file paperwork to quit the exchange – an action it flagged in May 2021 as a result of US actions to delist it along with peers China Telecom and China Unicom.
The Trump administration deemed all three unworthy of access to local capital, on national security grounds. The Biden administration has maintained that position, as well as the "Clean Network" plan that deems any Chinese telco carrying data into or out of the USA an unacceptable risk.
– Simon Sharwood
In other news…
Our regional coverage from last week included quite a bit of news from China, which announced its scientists had identified a yet unknown mineral in samples returned from the Moon – a "phosphate mineral in the form of columnar crystals found in lunar basalt particles" it chose to call Changesite-(Y).
Chinese scammers stole $529 million from Indian residents in Uttar Pradesh using instant lending apps, fake part-time job offers, and bogus cryptocurrency trading schemes.
A Beijing court ruled residents are permitted to trade cryptocurrencies but cannot use them as currency.
At the same time Beijing has begun looking into how Digital Yuan will actually integrate into payment systems.
A think tank chaired by former Google boss Eric Schmidt warned the rest of the decade will be imperative to the US and China's battle for global technology leadership.
Researchers from Chengdu's Southwest Jiaotong University levitated a moderately wobbly 2.8-tonne car 35 millimeters off the ground as part of maglev transport system technology tests.
And recent flights of China's domestically designed and made single-aisle passenger jet, the C919, lend credibility to rumors the bird will eminently get its airworthiness certification. The milestone is expected on September 19 and will give Airbus and Boeing some competition, although the established aircraft manufacturers may not notice too much as they swim in backlogs.
The USA's Space Force space operations chief warned that China has developed technologies to destroy space assets during a nomination hearing before the Senate Armed Services Committee earlier this week.
US President Joe Biden issued an executive order banning some foreign investments in chips, AI and quantum computing. While it did not specify that name China, the order is generally believed by many to target the Middle Kingdom.
Elsewhere in the region, Meta and Google collectively received over $70 million in fines related to privacy violations in South Korea.
South Korea also issued an arrest warrant for CEO and founder of Terraform Labs Do Kwon, along with five others, over violating the nation's capital market laws. The company's "stablecoin" TerraUSD and similar Luna tokens set off a crypto winter that hit earlier this year.
The Philippines Space Agency closed some airspace and warned local fishermen out of the water over fears debris from China's Long March 7A rocket could cause injury.
India's Supreme Court ordered the government to provide details on decisions and procedures related to internet shutdowns. ®
READ MORE HERE