Google security crew sheds light on long-running super-stealthy iOS spyware operation
Google's Project Zero says more than a dozen iOS flaws that Apple patched back in February had been under attack for years.
Zero team bug hunter Ian Beer explained how the collection of fourteen vulnerabilities in various components of the OS, ranging from the browser to the kernel, were chained together to covertly launch spyware on the machines of anyone who visited one of a group of "watering hole" sites.
Those exploits, designed to compromise new versions and models of the iPhone and iOS as they were released, from the iPhone 5s to the X, appeared in various combinations that were active on the sites for over two years prior to being discovered and patched.
"There was no target discrimination; simply visiting the hacked site was enough for the exploit server to attack your device, and if it was successful, install a monitoring implant," Beer noted on Thursday.
"We estimate that these sites receive thousands of visitors per week."
In total, Beer says, the 14 flaws were grouped into five separate chains. Each chain of vulnerabilities included combinations of sandbox escapes, elevation of privilege flaws, and kernel bugs that allowed the attacker to jump from loading a web page on the device to executing code as root.
The malware itself appears designed to monitor users, as it decrypts and siphons off messages from Telegram, WhatsApp, iMessage, and Hangouts, as well as harvesting authentication tokens and collecting user contacts, photos, email, and GPS data.
While the malware is wiped when the device reboots, Beer says the stolen authentication tokens and detailed device information the software nasty collects would allow attackers to effectively track the targets without the code running.
"To be targeted might mean simply being born in a certain geographic region or being part of a certain ethnic group," the Google security guru said.
"All that users can do is be conscious of the fact that mass exploitation still exists and behave accordingly; treating their mobile devices as both integral to their modern lives, yet also as devices which when compromised, can upload their every action into a database to potentially be used against them."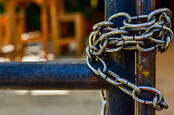 Breaking news: Apple un-breaks break on jailbreak break
What is catching the attention of the security community is the longevity of the operation. At a time when zero-day exploits are highly sought-after and valuable, the attackers managed to quietly continue to collect and exploit bugs quietly for years.
As Beer notes, however, if the end result was the ability to track and stop a specific group, the operation would have been worth the cost.
"I shan't get into a discussion of whether these exploits cost $1 million, $2 million, or $20 million," he said.
"I will instead suggest that all of those price tags seem low for the capability to target and monitor the private activities of entire populations in real time."
Anyone worried about infection will want to make sure they are running the latest version of iOS (or anything from after February, really). ®
READ MORE HERE