Dunkin Donuts Glazes Over Customer Data Loss In Lawsuit
Dunkin' Donuts today settled a lawsuit in which it was accused of hushing up the fact hackers siphoned its customers' personal information from its systems in 2015.
The US coffee-and-pastry slinger will refund said customers as part of an agreement [PDF] that will end a lawsuit brought against it by New York. The US state claimed Dunkin failed to warn its sugar addicts that miscreants had gained access to their DD accounts, downloaded their details, and sold them on underground internet forums. That information included their Dunkin' loyalty card details, which miscreants could use to buy stuff from the coffee houses using money stored on the cards.
In addition to refunding its sugar addicts for fraudulent charges made to their cards, Dunkin will pay New York $650,000 and agree to the standard "we won't let this happen again" promise.
"Long before the New York Attorney General filed suit in this matter, Dunkin' had voluntarily implemented or enhanced the security measures identified in today's settlement," Dunkin' said in a statement to The Register. "We did so not because we were required to by any regulatory or enforcement authority, but because we are committed to protecting our customers' data. We are continually updating and enhancing our security measures to address ever-evolving cyber security threats, and we use robust information security and data safeguards."
The case goes back five years, when hackers used credential-stuffing to break into customer accounts. That's the technique in which a crook extracts a username and password from one website and tries it other websites to see if the login details also work. It's why you should have a unique password per site or online service you use.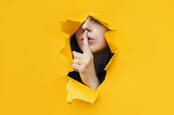 UN didn't patch SharePoint, got mega-hacked, covered it up, kept most staff in the dark, finally forced to admit it
Once logged in, the criminals were able to get the numbers of the DD in-store cards customers could load up with cash and then use to pay for coffee and food. The stolen cards, around 20,000 of them, were then re-sold on dark web forums to other criminals who would then use them to get "free" food and drink at the chain.
The theft itself isn't exactly the crime of the century, though what really drew the ire of NY Attorney General Letitia James was the way Dunkin' handled word of the break-ins. It was alleged the chain's bosses more or less ignored any warnings from an outside software maker that people's accounts were being ransacked, and that the biz kept customers in the dark about the mass hijackings.
"Dunkin' was repeatedly alerted to attackers' ongoing attempts to log in to customer accounts by a third-party app developer," the AG's office said in announcing the settlement. "The app developer even provided Dunkin' with a list of nearly 20,000 accounts that had been compromised by attackers over just a sample five-day period.
"Yet, Dunkin' failed to conduct an investigation into the attacks to identify other customer accounts that had been compromised, determine what customer information had been acquired, or whether customer funds had been stolen."
The account thefts remained a secret to the public for three years, it is said. Over that time the hackers and their underworld clients were able to rack up charges on victims' accounts. At no time were the customer passwords reset or frozen. It was only in 2018 that the leak would come to light, and one year later the state would sue for alleged violations of its data breach notification and consumer protection laws.
Even as the suit was ongoing, the AG's office claimed, thousands of new hacked accounts were being discovered. The settlement covers those whose cards were compromised all the way up to April 30 of this year.
Now, at least, folks will be notified of the account thefts and have any fraudulent charges reversed. As part of the settlement package, Dunkin' will also agree to beef up its security protections to include "at a minimum, reasonable technological, administrative, and physical safeguards."
This, of course, is all depending on the settlement being granted final approval from a judge. ®
READ MORE HERE