Despite Ringeader's Arrest, Cobalt Group Still Active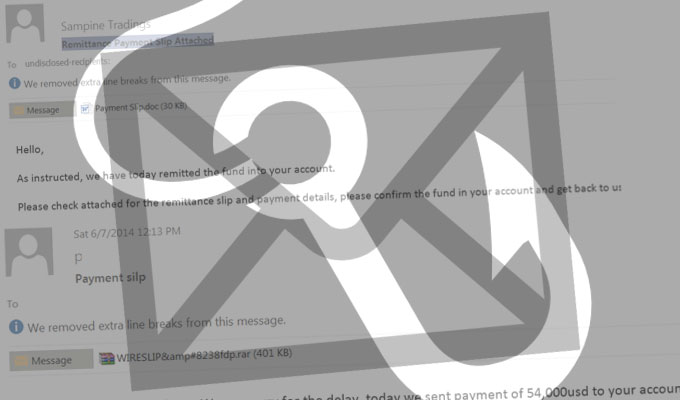 Evidence has surfaced that the Cobalt Group – the threat actors behind widespread attacks on banks and ATM jackpotting campaigns across Europe – is continuing to operate, despite the arrest of its accused ringleader in March.
The Cobalt Group, first burst on the scene in 2016: in a single night, the group stole the equivalent of over $32,000 (in local currency) from six ATMs in Eastern Europe. Throughout 2017 the group expanded its focus to financial-sector phishing schemes and new regions, including North and South America, as well as Western Europe. researchers estimated that in the first six months of 2017 Cobalt sent phishing messages with malicious attachments to over 3,000 users at 250 companies in 13 countries.
In a report released last week (PDF) by Positive Technologies, researchers there said in mid-May 2018 they detected a phishing campaign directed at the financial sector that has an ultimate goal of downloading a JavaScript backdoor on target's computers. Researchers discovered the backdoor to be loaded up with malevolent functions, including cyberespionage and the ability to launch programs, along with the ability to update itself, remove itself and detect antivirus software. It also encrypts its communications with the C2 server with RC4. In all, it's capabilities mirror the backdoor that Cobalt Group has been known to employ in the past, researchers said.
"Although [Positive Technologies] specialists did not detect use of the Cobalt Strike tool which gave the group its name, the techniques and tactics are strongly suggestive of the group's previous attacks," they noted.
Cobalt typically employs a number of techniques to evade user scrutiny and spam filters. The group hacks weakly protected public sites, which it uses to host malware. It sends fake messages that appear to come from financial regulators and company partners, and targets both work and personal addresses of employees. In most cases, the goal of phishing messages is to compromise bank systems used for ATM management. This enables infecting ATMs with malware that takes control of the cash dispenser. During the final stage of the attack, money mules collect cash from the hacked ATMs.
The new May campaign bore all of the hallmarks of the group beyond just the payload. For one, the phony messages were sent from a domain whose structure is identical to those previously used by the bad actors. These messages also have a link that points to a malicious document weaponized with three exploits for remote code execution in Microsoft Word (CVE-2017-8570, CVE-2017-11882 and CVE-2018-0802), generated by the Threadkit exploit kit. This kill chain is the same as that of a Cobalt Group campaign detected in February.
"Cobalt relies on social engineering for the first stage of attacks, and for good reason: almost 30 percent of recipients click links in phishing messages, as our statistics show," explained Andrew Bershadsky, PT CTO, adding that in 27 percent of cases, recipients click links in phishing messages. Attackers are often able to draw employees into correspondence (and even security staff, in 3 percent of cases). And if a message is sent from the address of a real company (a technique used by Cobalt), attackers' success rate jumps to 33 percent.
As for how the rest of the May attack unfolded, PT security researchers said that once one of the exploits is triggered, a BAT script runs that launches a standard Windows utility that allows bypassing AppLocker, as well as downloading and running SCT or COM objects using the standard Windows utility regsvr32.exe. The utility in turn downloads the COM-DLL-Dropper, which then fetches the backdoor.
The resurgence is notable given that the Spanish National Police arrested the Cobalt Group's leader (also behind the Carbanak gang) on March 26. EUROPOL said that the individual was responsible for helping to attack 100 financial institutions worldwide and cause more than 1 billion EUR in damages.
READ MORE HERE