Cisco CEO trumpets Catalyst 9K advances, software business success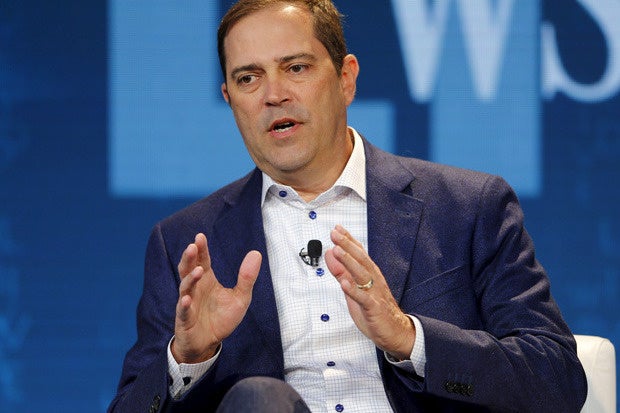 Industry bellwether Cisco revealed some important financial numbers this week – its revenues were $12.5 billion, up 4 percent for the third quarter year-over-year, with product revenue up 5 percent.
But one of the of the more interesting tidbits is that the company said it was adding some 40 Catalyst 9000 customers a day and has  added 2,700 new customers this quarter to bring the total to 5,800 customers since its introduction in 2017. The Catalyst 9000 is key to a number of Cisco's future initiatives – one of the most important being its drive to build out its Network Intuitive plans for intent-based networking.
The other is that the way its software is sold – via a variety of subscription/feature levels is a key component of its overall strategy to become a more software-oriented company.
Customers should expect that shift to continue. CEO Chuck Robbins said during Wednesday's financial call that the company will rollout more software services and subscription options, particularly in routing.
After that call, Robbins talked with Network World's Michael Cooney about how the company's software business is jelling, cloud computing and Cisco's growing use of machine learning and artificial intelligence.  
Cooney: Can you give me an update on how Cisco is doing in its drive to be a more software-oriented business? 
Robbins: We feel very good about the strategy, our business momentum and our innovation pipeline.  We are quite pleased with the acceptance of intent-based networking and the Cat 9k continues to be the fastest ramp up in Cisco history. If you look at business momentum particularly the software transition, we had another quarter – our deferred product revenue, software subscriptions were up 29 percent to $5.6 billion, and 55 percent of our software revenue is now coming from subscription offers, and we have more than doubled the percentage of our product business, [and business from] recurring offers [are] up 30 percent year over year. So I think that clearly the success we've seen in introducing a subscription model on a switch, which we had never done before, is an indication of our ability to successfully bring this business model to our core franchises.
Cooney: What would you say are some key challenges Cisco faces in this subscription strategy?
Robbins: We have been at this for three years now so I think that in the early days there were challenges with us evolving our offers to this model. It is not trivial to get our engineering teams to develop the type of APIs we need. There is the introduction of telemetry into our products, there's operating systems to support.  And then there's the operational side to support as our team continues to work to move from a business model that was: took an order, we shipped a product, we invoiced you and you paid it.  That's what all of our operational capabilities were built around …so we had to evolve all of that.
+RELATED:   10 competitors Cisco just can't kill off+
We had to evolve our sales organization to be able to sell this model, we had to come up with a new compensation system to address the new model. We are now in the midst of developing our services and how those services get attached to software-subscription offers. Then there's the question of how do customers feel about it. The good news is that we are adapting most of this technology, and most of the solutions are in line with how our customers want to acquire technology. Those are just some of the examples of what we have been going through. We continue to work through the issues, and it will continue at least for the next couple of years. 
Cooney: Do customers find the subscription model easier to work with?
Robbins: In terms of dealing with multiple releases and feature velocity and patches, yes, it's fair to say it would be easier especially when it's cloud-based delivery of software, it is much easier to do so. So we have a number of different ways to do that, whether its cloud-based Meraki or our security portfolio, we will obviously be delivering cloud-based networking, policy management – all of that you can update automatically so that's easier.
Cooney: Can you talk a little about Cisco's cloud strategy? There was your recent Kubernetes announcement but wondering what else customers should be looking for.
Robbins: When you talk about cloud, we talk about delivering our own technologies from the cloud, helping our customers build private clouds, helping our customers actually power the multicloud world that they live in and then working inside the infrastructure of public cloud providers. So we have multiple facets. Across all of those, this quarter I think you could see most of our software and software subscription growth came from growth that was delivered from the cloud. We had solid results from UCS, our hyperconverged platforms, which are private cloud deployments, as well as our data-center switching portfolio which is a public and private cloud.  We   continue to work with our customers as they move to these multicloud environments that our multicloud strategy of how we provide policy and security for any workload anywhere is a key benefit that we are in the early days of right now.
For our customers if you step back and think of them trying to manage all the connectivity and all of the traffic flowing between clouds and the applications …between mobile workers and all of the devices that are being connected to the network, they really don't have any sort of periphery, they don't have any sort of physical enterprise, it is more effectively a virtual enterprise where the only common platform across all of that is the network.  So customers are looking at how do I take this user who is accessing the network and applications and have the network understand the user, understand the policy and the security profile we want to apply based on the user and let the network not only route the traffic but apply that security and policy.  That's at the heart of what we are doing.
Cooney: Can you add some detail as to the strategy behind Cisco's recent acquisition of AI/machine learning firm Accompany? 
Robbins: They built an incredible platform that can uses automation and machine learning that we will leverage across our portfolio.  It's a very scalable platform that can ingest lots of information and connect details.  It will be useful across our collaboration portfolio.  That was the big thing we saw, as it will help us create more value for our collaboration solutions. 
 +Related: Cisco CEO: "We are still only on the front end" of a new version of the network"; Cisco loses key software exec
Cooney: How do you think Cisco's use of machine learning and artificial intelligence is going to most impact enterprise customers?
Robbins: There are some really interesting use cases for AI. There's AI that we are building into our Spark system, and a lot of the technology like our collaboration portfolio that will be able to learn and recognize certain noises that might not or should not be present in a collaboration meeting that can be filtered out, for example.  But I think the real thing we see right now is that between the massive compute and the massive data sets and the complex algorithms there's a huge need for help there.  As you look at AI and machine learning and our ability to handle things – like the 20 billion threats a day our security portfolio handles, actually learns from that – and look for common themes that can help protect our customers, those are the kinds of high-value applications you're going to see from AI and machine learning early on. 
READ MORE HERE